SEA KAYAKING THE CILENTO COAST
Explore the coastline of Cilento National Park.
ADVENTURE TYPE
EXPERIENCE NECESSARY
Level 2: Some kayaking experience required (must be physically active)
AGE MINIMUM
18
DESTINATION/LOCATION
Cilento Coast, Italy
Trip Dates
Oct 4, 2023 - Oct 10, 2023

Duration
7 days
Cost
$2,595.00
Interested in a Sold-Out Trip?
Put your name on our waitlist and you will be next in line if someone cancels or if another trip becomes available.
Join Waitlist
Weeklong trip kayaking in Italy on the Tyrrhenian Sea
Attractive countryside with cultural treasures
Impressive bare cliffs, terraced vineyards, isolated beaches
Experienced local English-speaking guide
Inn-to-inn accommodations
WEEKLONG KAYAKING TRIP EXPLORING THE CILENTO COAST IN ITALY
The region of Campania marks the real starting point of southern Italy. In Roman times, it was labeled the Campania Felix, or 'happy land', hardly a surprise considering the fact that it includes the great city of Naples, stunning countryside, Roman ruins, small islands and stretches of spectacular coast.
But Campania's real secret is located south of Salerno, and immediately south of the wonderful Greek temples of Paestum. Here, the coastline bulges out into an expanse of mountainous landmass known as the Cilento, now a National Park with World Heritage listing, an area which can be considered as the real authentic southern Italy.
The Cilento Coast is fairly rocky territory, with the crystalline sea lapping at the shore. There is a wild kind of beauty here; rocky ridges set between small picturesque inlets and richly scented pinewoods backing onto wide sandy beaches. Aleppo pines loom over the multicolored undergrowth of myrtle and cactuses, whilst huge, centuries-old olive trees grow right down to the shore. Inland, the Cilento is largely undisturbed by the 21st century and you'll enjoy visiting medieval and quaint fishing villages where the traditional way of life still survives.
This tour follows the whole coast, from the pretty town of Agropoli in the North, along the mythical headlands of Leucosia, Cape Palinuro and Camarota, all named after nymphs or heroes of the classic Greek and Roman myths.
You will go ashore to visit old fishing villages, like Acciaroli, Pioppi, Marina di Pisciotta, Marina di Camerota and Scario. But you will also have the chance to visit some of the villages immediately inland and enjoy a stroll through storied countryside, with all their cultural gems like rural chapels, ancient farmhouses, old watermills, ancient olive groves and charming medieval villages.
On this amazing kayaking adventure you will explore the entire coastline of Cilento National Park, one of the biggest and most diverse of Italy. You will see that some parts, like Acciaroli and Palinuro, for a reason have become famous seaside resorts, but also that it takes only a little effort to get off the beaten track.
At only a few hundred meters away from the crowds, you will find yourself surrounded by nature. On this tour, we take you beyond the crowded beaches and you'll be lying on isolated beaches and paddling alone with the seagulls. In short, you'll discover a real Italian paradise.
Arrive in Casalvelino. In the early afternoon you are being picked up from the airport or train station (Agropoli, Paestum or Salerno) by private car and brought to the charming small fishing harbor of Agropoli, the entrance gate to the Cilento national Park. The very scenic old town, dominated by its castle, is located on a big rock outcrop, which we can explore from the sea. You can settle in your beautiful hotel on the beach, just below the historical town center and perhaps go for a swim or a stroll through the old town. Towards the end of the afternoon we meet our tour leader and the rest of the group. After a brief introduction of the tour, we will outfit everyone with paddle and PFD and offer some basic kayaking instruction. Then we go for a short introduction trip, around the 'akropolis' of Agropoli itself. After the paddling we go for a short stroll through the colorful streets, soaking up its atmosphere. Then we have our relaxed 'aperitivo' on the beach and return to our hotel. In the evening we eat all together in the nice restaurant right on the beach, overlooking the Mediterranean
Accommodation: Casalvelino – Meals included: 1 'aperitivo', 1 dinner
Today, we travel south with great views of Monte Stella and the medieval villages scattered on its slopes. South of Agnone is a beach lover's paradise: long sandy beaches stretch all the way south to beautiful Acciaroli, a characteristic fishing village and one of Ernest Hemingway's favorite places. We take some time to explore the old town, and perhaps have a drink at the harbor, before paddling around the rocky headland to charming Pioppi, where we go ashore underneath its medieval castle. Now we are in the reign of the Mediterranean Diet, an area where people live longer than average, probably due to the healthy food and slow lifestyle. Here we can enjoy lunch, visit the aquarium (Museo Vivo del Mare di Pioppi) and the Museum of the Mediterranean Diet, and take a short stroll to a very peculiar bar for a coffee or drink. A last short stretch brings us to Casalvelino, along the once-again rocky shore. A must-stop place is Marina di Casalvelino, a perfect location for a well-deserved aperitivo (aperitif). We are picked up from here and taken to our lodging for the night, a great agriturismo (farmhouse), where we will dine on amazing local produce.
Accommodation: Casalvelino – Meals included: 1 breakfast, 1 dinner
After a leisurely breakfast in the garden of our agriturismo, we go down to the beach and get into our kayaks again. We'll follow the sandy coastline to the south and head for the medieval watchtower of Velia, dominating the old Greek city. If we want, we can go ashore to pay a visit to this unknown but very interesting site. We then continue along the sandy shore, which abruptly ends at the headland of Punta Telegrafo, where we can again explore some sea grottos and land on isolated beaches. Here we'll eat lunch and perhaps go for a swim. We then continue the last stretch to Marina di Pisciotta, a charming little harbor, where fishermen still catch anchovies with the millennia-old Greek system, called la 'Menaika'. We'll sleep in the old town, right above us, in a stunningly located hotel overlooking the glorious Mediterranean. In the evening, you can enjoy a nice meal in one of the small nearby restaurants.
Accommodation: Pisciotta – Meals included: 1 breakfast
In the morning, we will have a great breakfast on our beautiful terrace, after which we can walk down to the harbor or take a charming open taxi. We continue paddling to the south today, heading for the mythical headland of Palinuro, named after one of the shipmates of Aeneas. Capo Palinuro is a promontory of sheer limestone cliffs, with many sea grottos, one of which is the beautiful Grotta Azzurra (not as famous as the one in Capri, but even more beautiful). The first part of our route brings us along rocky shores, covered with forest, maquis and olive groves, with the occasional pebbly beach. Then we reach the sandy beach of Caprioli, where we can go ashore for a short coffee break. We'll continue south and soon reach the area of the Saline, old sandpans, already used in Greek times. We can go ashore at a small beach, Spiaggia Ficocella, and walk up to an archaeological museum where all the artifacts of Greek and Roman times found near the seashore can be admired. A few miles further, we'll land on the sandy beach in the harbor of Palinuro for lunch. From Palinuro's harbor, there is a beautiful short walk up to the top of the headland, which is worth the trek for its views over the whole coastline, including the Amalfi Coast and Capri in the back. Then comes the most spectacular part of the journey, the circumnavigation of Capo Palinuro. We'll paddle underneath the impressive limestone cliffs surrounded by seagulls. We might enter the Grotta Azzurra and perhaps another sea grotto. Towards the end of the afternoon, we'll go ashore to one of the most beautiful beaches of the Cilento Coast, Spiaggia del Buondormire. We'll dock our kayaks and go for a swim before walking up the steps to our magnificently located hotel just above the cliffs. Tonight we'll enjoy a lovely dinner in one of the greatest spots of the Cilento, our terrace overlooking the entire Cilento South Coast.
Accommodation: Palinuro – Meals included: 1 breakfast, 1 dinner
Today's sea kayaking is easy and will take us along some of the most beautiful beaches, with many occasions to stop for a drink, a swim, and a short hike inland. After breakfast, we'll walk down to our private beach and get into our kayaks. We'll paddle around the characteristic rock just off the shore, locally known as the Rabbit. After that, we'll continue to a popular beach, Spiaggia La Marinella, with its beautifully shaded bar. A short (optional) hike can bring you from here onto the headland of 'La Molpa', with the remains of a medieval castle. Along this part of the coastline of Cilento National Park, a number of prehistoric settlements have been discovered, some quite recently. We'll go ashore near the Grotta delle Ossa where many bones of animals were found. The next stop is the beautiful beach underneath the Arco Naturale di Palinuro, a stunning rock formation. We'll continue paddling along the sandy coast to one of the most popular beaches of southern Cilento, with many possibilities to go ashore for a sandwich and a drink. The coastline becomes rocky again, and just before arriving in the charming village of Marina di Camerota we'll find a number of beautiful inlets. We'll go ashore in one of these where we'll dock our kayaks and walk to our hotel. Your hotel for tonight is in the village center and has a swimming pool, but is also just a few hundred meters from the crystal-clear sea. You'll enjoy dinner in the lovely garden.
Accommodation: Marina di Camerota – Meals included: 1 breakfast, 1 dinner
We'll get an early start as the day's sea kayaking will take us along one of the most beautiful stretches of coastline of Cilento National Park, Area Marina Protetta Costa degli Infreschi e della Masseta (Infreschi and Masseta Coast Marine Protected Area), a virtually untouched coastline due to its protected status. Prior to that, we can go ashore in the charming village of Marina di Camerota, with its South American influence. From the harbor we'll paddle to the east; the first stretch brings us past a series of grottos and beaches, after which we reach the medieval watchtower. This watchtower marks the beginning of the Costa degli Infreschi, one of the most unspoiled stretches of coastline in southern Italy with the cleanest seawater (rated as a Blue Flag area). There are several alluring inlets, reminiscent of the isolated beaches on a tropical island. Another stretch along the stunning coast brings us to the Porto degli Infreschi. Its name comes from the freezing waters of a spring that mixes with seawater; it is a natural shelter, protected from all winds, often used in the past by fishermen as a refuge. We'll go ashore here as well as kayak in the grotto. We then continue along the wildest part of the coast with no places to go ashore until we reach Spiaggia del Marcellino. Here we have a great lunch, enjoy some music, and relax before continuing to the charming village of Scario, our final destination of our kayaking tour. Once we arrive on the beach, we'll have a drink and stroll through the village before going to one of the most stunning viewpoints of the entire Cilento National Park. Views from this location not only reach the whole coastline, including Basilicata and Calabria, but even the Aeolian Islands and Sicily. We'll stay in a charming family-run hotel and dine on local specialties.
Accommodation: San Giovanni a Piro – Meals included: 1 breakfast, 1 lunch, 1 dinner
The tour ends in San Giovanni a Piro after breakfast today. You can be transported to the railway station in Policastro Bussentino at any time.
Our Cilento Coast Trip starts in Casalvelino, Italy. Our complimentary travel planners can help you find accommodations before and after the trip as well as your travel logistics.
Accommodations & Meals
All nights are spent in beautiful, characteristic, 3/4-star hotels (generally our tours are 3/4-star level; we can book superior 4/5-star on request). All rooms have en-suite facilities. Breakfast is included in all accommodations. A number of evening meals is included, for which we have selected the best available restaurants. Some picnic lunches are also included in the tour price. On one day we enjoy a picnic on the beach, while on other days we'll have a nice lunch in a small restaurant on a lovely beach.
What's Included?

Private English speaking tour leader plus Sea Trek guide
Professional guiding service for each activity
Double occupancy accommodations in beautiful ***/**** hotels
Meals: 7 breakfasts, 3 dinners, 1 lunch
All private & public transfers as indicated throughout the entire itinerary
High-quality sea kayaks
Group equipment and technical gear for each activity
Entrance fees of all sites along the itinerary
Special activities as outlined in the day-by-day itinerary
24 hr local assistance
Luggage transport
All gratuities for baggage, porters & hotel service
Travel planners to assist with all of your flight and hotel needs
What's Not Included?
Airfare
Single supplement fee is $600
Visas & departure taxes
Travel insurance
Drinks and meals not mentioned in the itinerary
Optional additional tours or activities
Tips for the guides
Items of a personal nature
Payment and Cancellation Policy
Payment Schedule:
A 30% non-refundable deposit required at the time of your reservation.
Final payment is required 90 days prior to the start of your trip.
We require you to purchase travel insurance but STRONGLY encourage Cancel Anytime (CAI) or Cancel for Any Reason (CFAR) trip insurance.
All payments are non-refundable.
Airfares and other travel are subject to other specific cancellation fees and/or policies. CAI/CFAR Insurance costs approximately 10% -15% of the insured amount. The full cost of the Sea Trek trip must be insured. If you get CAI/CFAR insurance, it MUST BE PURCHASED within two weeks of your first deposit. Please contact E & E Travel Services for more information about CAI with Allianz.
Final payment will be automatically charged 90 days prior to the start of your trip. Please contact Sea Trek if you want to change how your final payment is made.
Read Our Terms and Conditions
GET FIRST ACCESS
Follow the link below to register for first access to reserve space on 2024 Cilento trips!
Get First Access
Ages 18 years old and up.
If you have any questions feel free to contact us.+
READ SOME OF OUR REVIEWS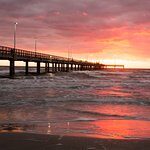 Words cannot express how wonderful this experience was. I went on the paddleboarding excursion with a friend in November. The weather was perfect! The paddling was amazing. The guides were helpful, knowledgeable professional and made sure that every camper got what they were expecting from the trip. We camped on the most beautiful beaches, snorkeled some beautiful spots, went fishing and diving and hiking. Such a full featured experience. I am changed forever. Can't wIt to go back and do it again!!! Worth every penny!!!!
- Trip Advisor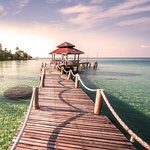 The guides were amazing; the scenery breathtaking; the food outstanding. Can't say enough good things – I HIGHLY recommend it!!
- Trip Advisor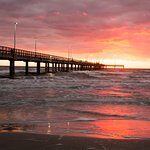 I did a sea trek meditation retreat in Baja this season. From the very start all communication was timely, friendly and organised. Once I arrived in Loreto they were very accommodating. The kayaks were good kayaks and the guides incomparable. Cannot recommend Sea Trek and Baja enough. Thank you for helping making this experience the trip of a life time for me.
- Trip Advisor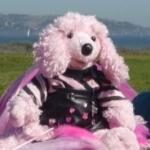 Three friends and I were dazzled by this group of professional, safety minded people. Advice is freely given by all and it is good advice. Amazing food – think fish caught and made into scrumptious meals like clams on the half shell and ceviche. Star gazing with stories about the constellations, going to sleep with the sounds of blue whales, jumping into the boats and racing to get in the middle of a school of dolphins who played in the wake. Kayak trips at different levels for those of us who are not as skilled but still want the adventure. It was all fabulous. I would recommend this trip to anyone who enjoys paddling, sleeping on the beach, and good company. As a group of over sixties, we felt well taken care of and safe. Keep up the good work, Sea Trek. You are a jewel.
- Trip Advisor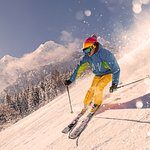 Excellent food, excellent guides, excellent experience, excellent gear, excellent camping, excellent snorkeling, excellent camaraderie — everything was wonderful!
I had a great time! I feel like a new person! The whale watching was great, we also saw dolphins, pelicans and a variety of other animals. I highly recommend Sea Trek Baja trips for solo, couples and families — you will be thrilled that you did it.
- Trip Advisor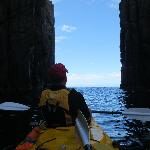 We took the SUP option for paddling out to and around these beautiful islands in the Sea of Cortez. I was very glad we did, as SUPing is what we're used to when paddling at home, and it provides a great vantage down through the clear water, a full-body workout, and for me more comfort than sitting. We definitely weren't slowing down the group, and several others wanted to try it out from camp. It was easy to hop on the SUPs just to get a little morning exercise, to find the best snorkeling, and for an absolutely amazing Bioluminescence paddle.
This was a wonderful trip. And a side benefit was how pretty, friendly and easy Loreto is.
- Trip Advisor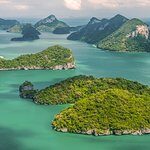 Our kayaking camping trip from Loreto Mexico was an amazing nature experience. Sea Trek did a great job with answering all the pre-trip questions from my wife and I. The trip itself from Loreto to the islands of Danzante and Carmen was rich in marine and bird life and seeing the blue whales (again and again!) was life altering. The guides were truly experts and a pleasure to be with whether in the water or on a day hike. The meals were yummy, often including a fresh catch of the day. And then there is that celestial night sky…..We want to go back!
- Trip Advisor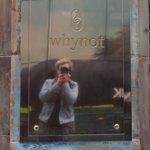 Sea Trek makes you feel welcomed and cared for as soon as you arrive in Loretto. Actually, as soon as you call them months in advance to ask about trip details. The kayaking is beautiful, the sea life swimming beside and below you – whales, dolphins, eels…. The food fresh and tasty, changing each day. An incredible, experience; easy to make the trip what you want… adventurous or relaxing, you choose… they make it happen.
- Trip Advisor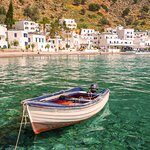 This was my 3rd trip with Sea Trek in Baja. My wife and I have gone twice and I went once by myself. I love this place. Beautiful water, desert mountains, cool wildlife and it is in Mexico, a warm and charming culture. Steve, the Baja Big Cheese, has a knack for picking awesome staff. These are the kind of people I wish I had here at home to hang out with. My only complaint is that the trip is too short.
- Trip Advisor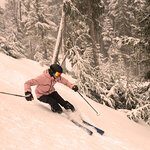 The Classic Island and Whale Watch tour was an incredible experience. The guides were pleasant, organized, knowledgeable, accommodating, and excellent chefs! Each individual in our group was asked what they were most interested in doing/seeing during the tour and our guides delivered. We have already recommended Sea Trek to friends and family.
- Trip Advisor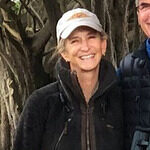 Seatrek provided a memorable experience! Joey Heusler, our guide, was extremely knowledgeable about whales and with the Seatrek staff, took us to Magdalena Bay, where we had two trips out to see the Gray whales with their calves, and then on to the Sea of Cortez for a four day kayaking and camping trip on the islands. We saw eight Blue Whales, including one passing right by our island camp! A first time for most of us. The food prepared by the staff was wonderful and everything was done for our safety and comfort. Could not recommend this trip more highly!
- Trip Advisor