Frequent Paddler Pass
Already know you'd like to paddle regularly at Sea Trek? You can purchase our Frequent Paddler Pass onsite and in-person at either our Alameda or Sausalito locations when you arrive for your first rental.
With the Frequent Paddler Pass you can pre-purchase 10 hours of rental time (for any craft and for use with your guests) for $175.
10 hours of rental time for $175 (That's $17.50 an hour/ person) – nearly 50% in savings
Can use for all types of paddle craft (single, double kayaks or SUPs)
Can apply to multiple people at the same time (2 friends paddling together in single kayaks for 3 hours = 6 hours total)
Can use at either of our locations: Alameda and Sausalito
Can be used for up to 4 people at one time
Frequent Paddle Pass Procedure
Step 1. Arrive at Either Location to Rent Paddle Craft
We recommend making a reservation ahead of time, but you can also show up any time during rental hours.
Step 2. Sign an Online Waiver
If you already have one click on "I have signed a waiver…" to look it up. Otherwise create a new waiver.
Step 3. Enjoy Your First Rental
Enjoy time on the water at either of our locations!
Step 4: Purchase & Redeem Your Pass
Once you complete your first rental you can purchase your Frequent Paddler Pass and redeem it for your first session.
Step 5: Future Use
Whenever you use it for future rentals, simply bring your card to swipe it for your time on the water.
Want to spend more time on the water?
Consider purchasing a membership. We have both monthly and yearly options?  Paddle as much as you like with additional membership benefits!
Annual Membership
$899 / Year All monthly membership perks
+ Frequent Paddler Pass
+ 2 Full-Day rentals at each partner location
101 Sur Sports
San Rafael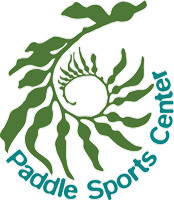 Paddle Sports Center
Santa Barbara

Waterman's Landing
Tahoe
Want to be notified of our latest deals and promotions on fun activities?
Get on the Sea Trek email list!