Discover Alameda by Kayak or SUP!
Located on an island in San Francisco Bay's East Bay, Alameda offers a calm, peaceful place to paddle while also taking in sweeping views of the downtown San Francisco Skyline, the Bay Bridge, Treasure and Yerba Buena Islands. Air and water temperatures in this part of the Bay also tend to be 5 to 10 degrees warmer than other parts of the Bay making this an ideal place for beginners. Paddlers can easily access Alameda's Crown Beach with its 2.5 miles of calm sandy beach.
Winter
Opening Spring 2024
Spring
Opening Spring 2024
Summer
Opening Spring 2024
Rental Prices
Your rental includes everything you need to get on the water safely: a kayak, surfski, or stand up paddleboard, paddle, and a life jacket. We also have splash jackets and neoprene layers to help stay warm.
*One hour minimum charge, then prorated every 15 minutes afterward.
Our Kayaks & SUPS
Sea Trek offers a variety kayaks, SUPS and Surfskis from the best manufactures in the industry.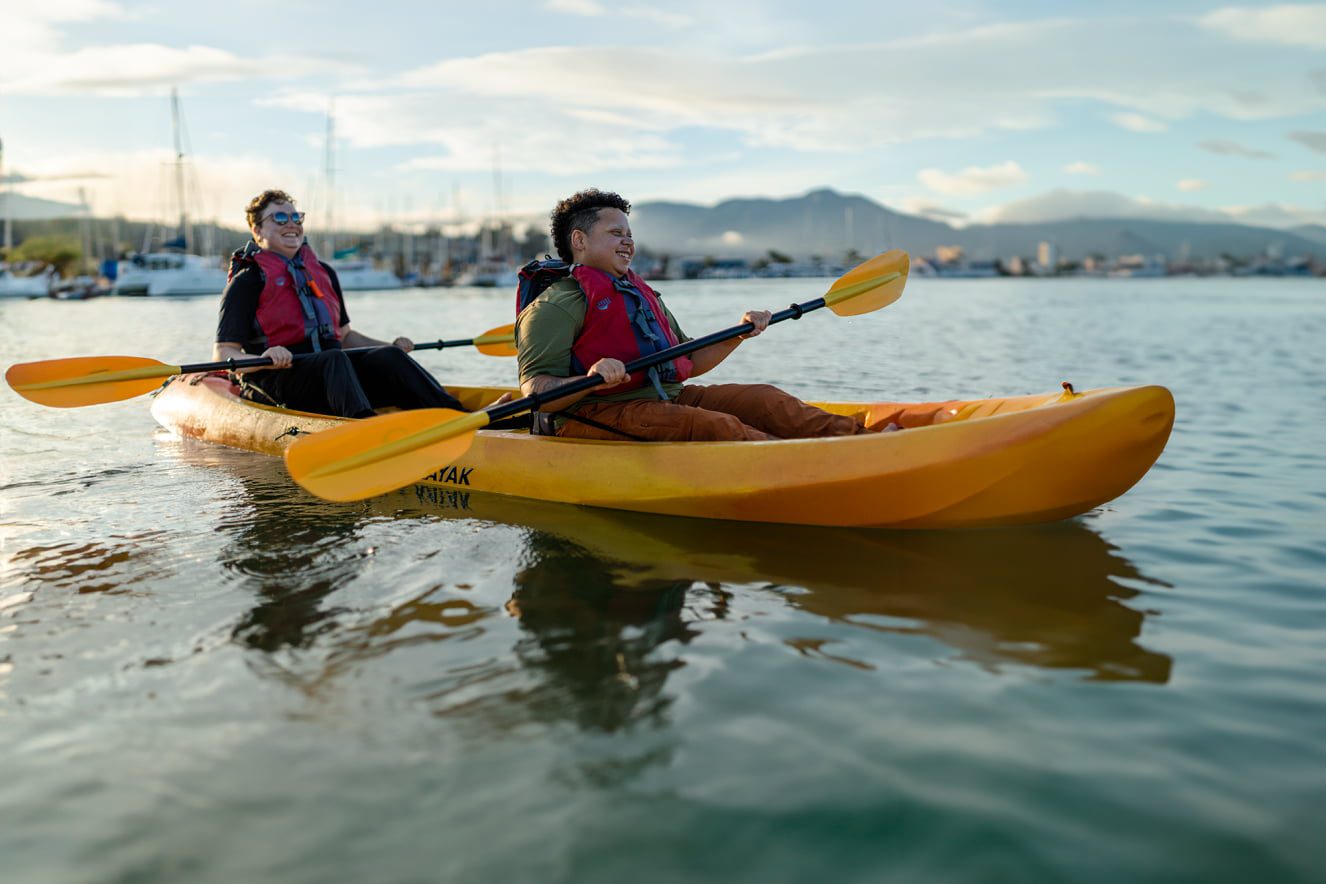 Sit-On-Top Sea Kayaks
Singles & Doubles
Sit-on-top kayaks are an excellent option if you are new to kayaking. As the name suggests, you sit on top of them rather than inside them, and they are very good at staying upright and afloat. They are self-bailing, so you can use them without having any past experience on a kayak.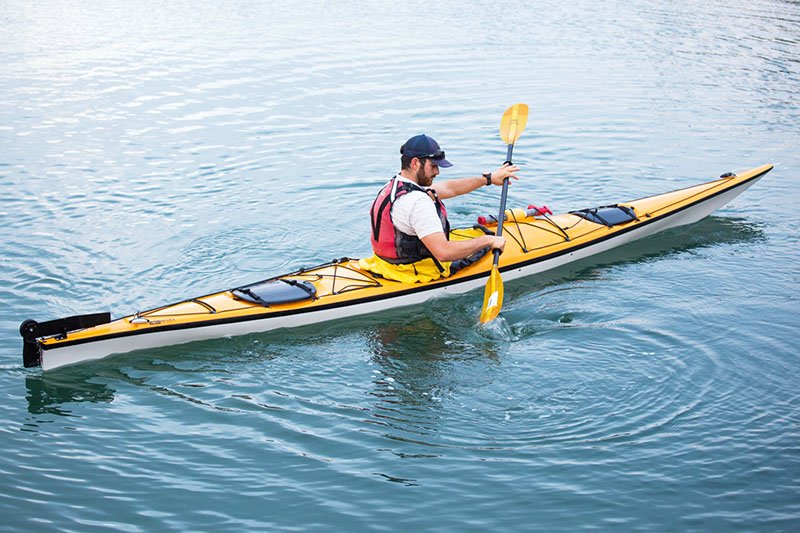 Traditional Sea Kayaks
Singles & Doubles
Traditional kayaks require you to sit inside them rather than on top. This gives you certain advantages, but it requires an experienced kayaker. If you want to rent a traditional kayak, you must have taken an introductory class in which you practiced capsizing and self-rescues.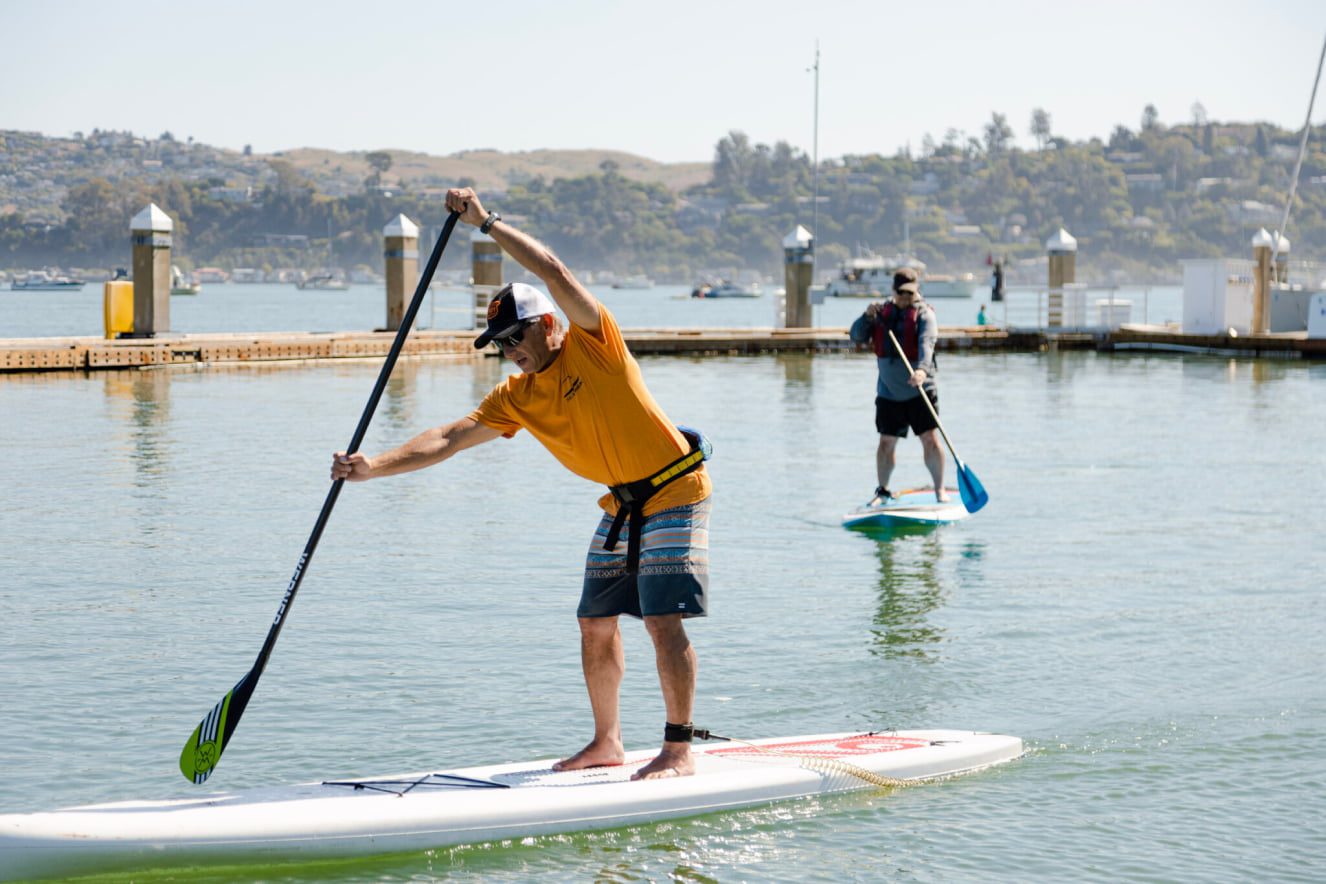 Stand Up Paddle Board (SUP)
The stand up paddleboard looks like a large, heavy surfboard, and like a surfboard, you stand on it. However, here in the bay, rather than being propelled by waves you'll be using a long paddle to move forward. Balance can be an issue so it's best to start with a wider board. Stand Up paddling offers an excellent core workout. We have very stable beginner boards and 12'6" touring boards for intermediate and advanced paddlers.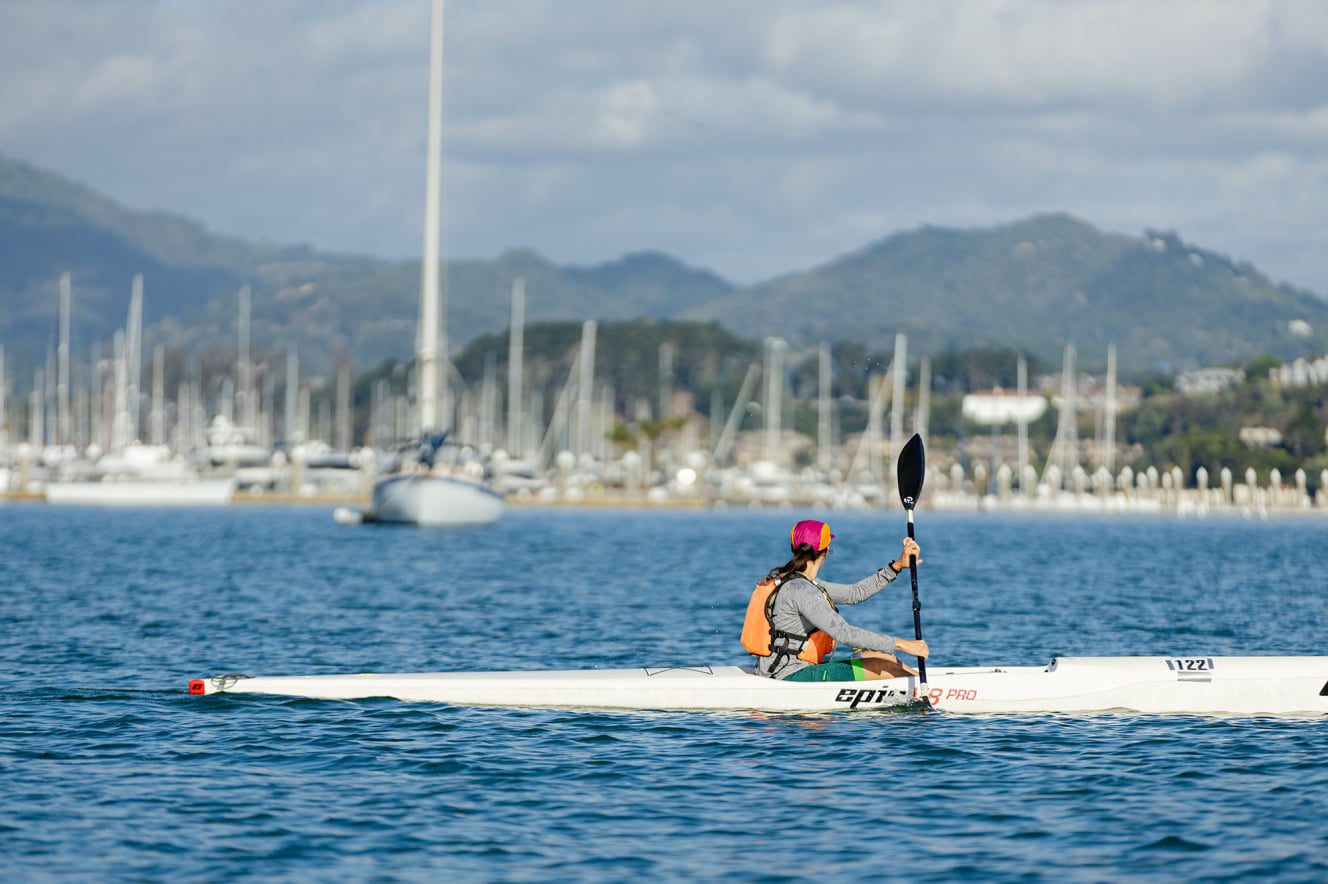 Surfskis
Surfskis are favored by athletes, adventure paddlers, and those who enjoy ocean kayaking, open-water racing, and surfing waves. They offer a thrilling and high-performance kayaking experience with their narrow width and long length. They are a great choice for paddlers looking for a workout and/or challenge!
Rental Reservations
While rental reservations are not required, they are great to ensure you get on the water as fast as possible and maximize your time on the water especially on busy days and weekends.
How to Make a Reservation
Step 1: Choose Your Location
First, you'll need to select whether you'd like to rent in Alameda or Sausalito.
Step 2: Sign an Online Rental Waiver
Once you click "Make A Reservation" below you'll need to sign a rental waiver. If you already have one click on "I have signed a waiver…" to look it up. Otherwise create a new waiver.
Step 3: Choose Your Craft/Equipment
Next, you'll select your choice of equipment for every member of your party. You may make changes on arrival if necessary due to weather conditions. Please note that we often have to stop renting SUPs in the afternoon due to wind.
The other members of your party will also have to sign an online rental waiver. Send them this link: Sea Trek Online Rental Waiver.
Step 4. Duration
The default is 1:00. You can always stay out as long as you want but must return before closing time.
Step 5. Start At
Select day and time slot. Green/blue means available and white/grey means we are sold out for that time slot.
Step 6. Payment information
Enter your credit card information. Important: You won't be charged until after your paddle. Best to bring a credit card with you for back-up. If you have a Frequent Paddler Pass (prepaid rental hours) or are a Member please let us know when you arrive.
Step 7. Complete Reservation
If you need to cancel or change your reservation please email us at paddle@seatrek.com
Your Safety Rules and Guidelines
Watch our short safety briefing
Code of Conduct
LIFE JACKET MUST BE WORN AT ALL TIMES ON THE WATER.
BE AWARE OF THE DIRECTION AND CHANGE IN STRENGTH OF THE WIND & CURRENT (Ask a Staff member if you are not sure)
STAY IN A KNEELING POSITION WHEN GETTING ON AND RETURNING THE PADDLE BOARDS TO THE DOCK
DO NOT PADDLE UNDER ANY PIER OR INTO EMPTY BOAT SLIPS
STAY OUT OF THE WAY OF ALL BOATS – THEY HAVE THE RIGHT OF WAY
STAY IN RICHARDSON BAY. DO NOT GO BEYOND THE TRIDENT/SCOMA RESTAURANT IN DOWNTOWN SAUSALITO
STAY BACK AT LEAST 100 FEET FROM THE HARBOR SEALS ON THE DOCKS
RESPECT THE PRIVACY OF THE HOUSEBOAT RESIDENTS
CHILDREN UNDER 16 MUST BE ACCOMPANIED BY AN ADULT
NO ALCOHOL IS PERMITTED AT ANY TIME
What to Bring
Clothes
Be comfortable!
Quick-dry materials (nylon, polypropylene, capilene, lycra). Avoid cotton—when it gets wet it stays wet and you get cold.
Shirt sleeve length depends upon the season and time of day.
Pants: Short or long depends upon the season and time of day. (Options: shorts, bathing trunks, yoga tights, windbreaker style pants, workout pants (hopefully synthetic)
Lightweight pair of gloves (paddling, biking gloves)—protects hands from potential blistering from kayak paddling; not necessary for stand-up paddling unless you prefer additional warmth or sun protection
Sun hats with good retention straps are excellent for sunny days
AVAILABLE FOR USE – NO EXTRA CHARGE: Windbreakers (nylon tops and pants), neoprene jackets, Farmer John/Jane-style wetsuits
Footwear
Water shoes
Teva-type sandals
Old sneakers
Neoprene booties
Best not to wear bulky shoes like hiking boots
Or go barefoot
What to Bring
Sunglasses with retention strap
Sunblock
Small snack
Water bottle
Camera
Ziploc baggie for item protection
More to do at Sea trek Alameda
Want to be notified of our latest deals and promotions on fun activities?
Get on the Sea Trek email list!