Sea Trek Membership Perks & Benefits
Join our community of paddlers and enjoy the added value of new friendships, increased fitness, water playtime in a safe and relaxing environment, solo or family time outdoors, and these special perks:
Unlimited days of kayak and SUP rental (3 hours/day max)
Extended hours and group paddles
Kids in same family 15 and under FREE
Surfskis and race boards at no extra charge
Special rental rate for guests ($17.50/hour/person up to four people)
Easy check in-and-out process
Discounted local classes and trips
One-time 50% off Introductory Sea Kayaking or SUP class
$15 off OnBoardSUP yoga classes
Takeaway rental allowed on a case-by-case basis after reviewing member's skills and paddling conditions
Join in 3 easy steps:
Step 1.
Complete membership contract
Step 2.
Pay first month's dues and initiation fee
Step 3.
Email paddle@seatrek.com to schedule an appointment to review benefits and safety guidelines with a Sea Trek manager
Annual Membership
$899 /year all monthly membership perks
PLUS 2 full-day rentals at each partner location shown below
101 Surf Sports
San Rafael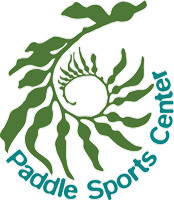 Paddle Sports Center
Santa Barbara

Waterman's Landing
Tahoe
Want to be notified of our latest deals and promotions on fun activities?
Get on the Sea Trek email list!