KAYAK COASTS AND ISLANDS – EXPEDITION STYLE
Kayak Expedition down Baja California's Sea of Cortez, Snorkeling, Hikes
Oct 9, 2023 - Oct 14, 2023
Nov 13, 2023 - Nov 18, 2023
Nov 20, 2023 - Nov 25, 2023
Dec 4, 2023 - Dec 9, 2023
Dec 18, 2023 - Dec 23, 2023
Dec 25, 2023 - Dec 30, 2023
Jan 1, 2024 - Jan 6, 2024
Jan 8, 2024 - Jan 13, 2024
Jan 15, 2024 - Jan 20, 2024
Jan 22, 2024 - Jan 27, 2024
Mar 25, 2024 - Mar 30, 2024
Apr 8, 2024 - Apr 13, 2024
Apr 15, 2024 - Apr 20, 2024
Apr 22, 2024 - Apr 27, 2024
Apr 29, 2024 - May 4, 2024

Explore Baja's nearby islands and coastline
Enjoy snorkeling, hiking, sea kayaking
Local guides with cultural, historical, ecological knowledge of area
Learn about ranch and village life in Mexico
Amazing food cooked for you
WEEKLONG ADVENTURE THROUGH THE ISLANDS AND COAST OF BAJA
Sea Trek/Paddling South's 6-day kayaking trip through the islands and along the coast of Baja California offers a little of everything. You will spend the first half of the trip exploring the isolated islands near Loreto and miles of pristine wilderness along the coastline. These scenic landscapes are teeming with life above and below the water, and you will have an unprecedented chance to witness the wildlife first-hand. You'll often get to experience the cultural aspects of nearby ranches and fishing villages as well.
Your adventure begins with a pre-trip orientation with your guides in the afternoon before launch day. We will communicate and coordinate in advance with all guests the time and location for a comfortable outside meeting at a convenient location in town. At this orientation session, our guides will explain the trip logistics in more detail and answer any questions you may have. Afterward, you are free to explore Loreto's 300+ year old history and enjoy the charming shops and rich selection of restaurants.
Have a hearty breakfast and prepare to check out of your accommodations. Your guides will pick up you and your gear, and take possession of your leftover luggage for safekeeping during the week while you are out with us. At our launch spot, after loading our gear and food in our boats, your guides will teach you the basics of kayak safety and ecologically-friendly camping. For the first paddle day, it's off to either Isla Danzante or Isla del Carmen, both of which have excellent camps. We provide high-quality tents, but the lack of rain or bugs makes sleeping under the stars an excellent option.
When you first wake up to the sound of the waves lapping the shore, and the sight of the sun piercing the horizon, you'll know your trip has truly begun. On the average, guides allocate 3 to 4 hours a day to traveling by kayak, typically a couple of hours before lunch, and often 1-2 more after lunch, leaving you the rest of the day to explore each campsite. Day 1 will usually be slightly shorter. You can hike the arroyos and desert hillsides discovering the rich flora of the Sonoran desert, take your snorkel gear and marvel at the abundant and exotic marine life in the waters, or learn more about all the area has to offer from the complete natural history library we bring along on every trip. Feel free to ask our guides about Baja's weather, geography, natural history, or anything else. As locals, they know a lot about the area, and are happy to share their knowledge. They are also good at getting you out of camp and into the water early in the day, when the water tends to be calmer and the paddling more pleasant.
After a day or two exploring the coves, bays, and beaches of the islands, we'll cross back over to the shores of the peninsula.  The coastal route, with the majestic Giganta mountain range over our right shoulder offers longer hiking trails that reveal the inland wilderness, among other attractions. Your guides, who know the route well, can show you the hidden secrets of the peninsula, including many areas worth exploring by fin, foot, or paddle.
Depending on the weather for the week and the pace of the trip, we may be ready for a rest/layover day. You can try your hand at line fishing for triggerfish, pargo, or cabrilla. Enjoy a guided nature walk in the desert, learning about our rich local flora and fauna. There is also plenty of time for more paddling and snorkeling for those that wish to explore more.
Around the fifth day, you will camp near a small island hot spring that can be visited by wading across a sand spit at low tide. If the weather permits, you can soak in the warm mineral water, letting your muscles and mind relax after active days of paddling your kayak down the Gulf of California. There are small local ranches in the area, and our guides have known these families for many years. Depending on the family's presence, and what is going on in their lives that week, we will sometimes have an opportunity to visit, and share a glimpse of this special, remote, and self-sufficient lifestyle.
There's time for one early morning paddle into the sunrise, and by mid-morning it's time to load up and head back. Our van arrives at the take-out to bring everyone back to town. We'll experience a beautiful rugged and dramatic drive up from the coast into and through the majestic Giganta mountain range, as we work our way back north towards Loreto. You'll have the evening in town to enjoy the soft culture of Loreto and a nice local meal, your head filled with the past week's experiences and your heart looking forward to your next adventure.
This morning you'll enjoy exploring our warm and magical pueblo of Loreto on your own time. Perhaps enjoy a delicious breakfast of Huevos Rancheros and fresh local fruit juices at one of the many outside cafes.  Don't miss visiting the 300+ year old Misión Nuestra Señora de Loreto and her museum right off the central plaza. Most flights home are midday or later, so you'll have plenty of time for discoveries and creating a list of things to see and do on your next visit.
For now, it is not goodbye…but rather hasta pronto!
All Sea Trek Baja trips start in the quaint little town of Loreto, located on the Baja peninsula about 600 miles south of San Diego. In most cases, there is only one inbound and outbound flight per day, so our afternoon/evening meeting on day 1, and our end of trip logistics are built around that timing.
Some people choose to drive to Loreto down Federal Highway 1, but the easiest way to get there is to fly into the international airport. Direct flights are available from Los Angeles and Tijuana, or you can fly through one of the nearby Mexican cities. Talk to us for more information on traveling to Loreto.
Accommodations
Hotel accommodations are not included in the trip package. You will want to book accommodations for at least the night before the first published day of the trip, and then again for the night of the last published day of the trip. For our confirmed clients, we are pleased to offer the services of our preferred travel planners, to assist with all of your flight and hotel needs. Although limited in number, visitors to Loreto have lodging choices that range from luxury to budget. Our travel planner will assist you in determining lodging that fits your preferences. Our travel planners are seasoned Baja veterans, and will help you find the best flight arrangements as well, so that your trip planning is smooth and efficient.
Read Our Terms and Conditions
Sign up to our Baja newsletter and get the latest news and information on our Baja trips.
JOIN THE ADVENTURE
Ages 14 years old and up. Please call for questions about kids under 14 years old.
If you have any questions feel free to contact us.+
Explore more Baja Trips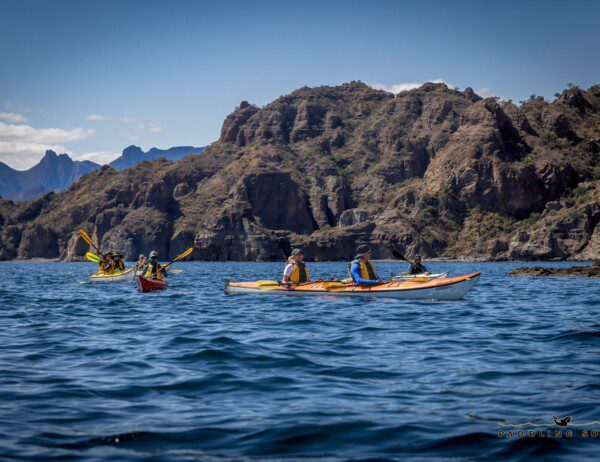 Kayak Coasts & Islands – Skiff Supported
Skiff supported, six day adventure kayaking through the islands and coast of Baja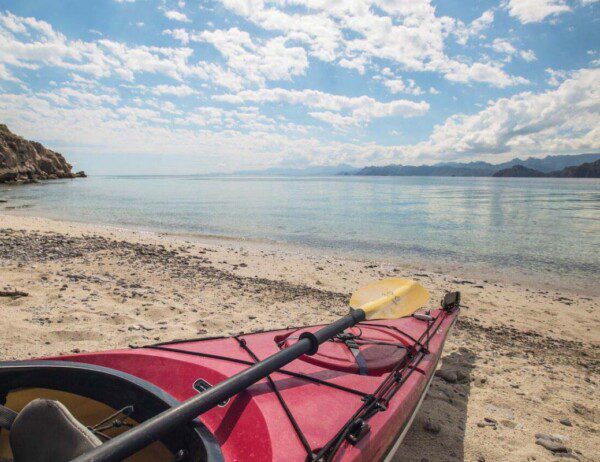 Kayak Loreto to La Paz 10 Day – Expedition Style
Sea kayak expedition with hiking, snorkeling, and sightseeing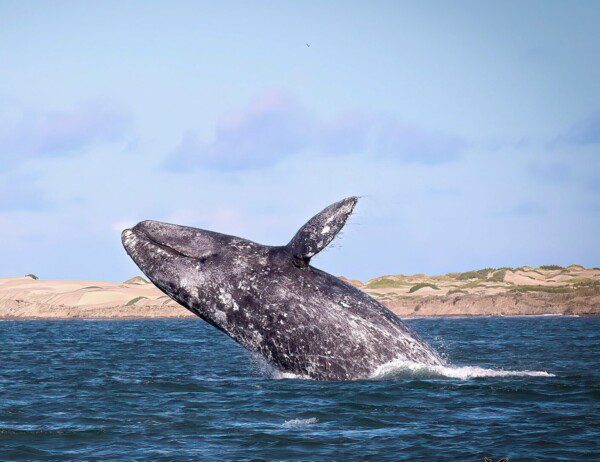 Kayak Coasts & Islands & Whale Watching – Skiff Supported
Whale-watching kayak trip in Baja California with hiking and snorkeling
READ SOME OF OUR REVIEWS
Baja
kayak coasts & islands & whale watching – expedition style
The Classic Island and Whale Watch tour was an incredible experience. The guides were pleasant, organized, knowledgeable, accommodating, and excellent chefs! Each individual in our group was asked what they were most interested in doing/seeing during the tour and our guides delivered. We have already recommended Sea Trek to friends and family.
Baja
kayak coasts & islands – skiff supported
This was my 3rd trip with Sea Trek in Baja. My wife and I have gone twice and I went once by myself. I love this place. Beautiful water, desert mountains, cool wildlife and it is in Mexico, a warm and charming culture. Steve, the Baja Big Cheese, has a knack for picking awesome staff. These are the kind of people I wish I had here at home to hang out with. My only complaint is that the trip is too short.
Baja
kayak coasts & islands & whale watching – skiff supported
Excellent food, excellent guides, excellent experience, excellent gear, excellent camping, excellent snorkeling, excellent camaraderie -- everything was wonderful! I had a great time! I feel like a new person! The whale watching was great, we also saw dolphins, pelicans and a variety of other animals. I highly recommend Sea Trek Baja trips for solo, couples and families -- you will be thrilled that you did it.
Baja
kayak coasts & islands & whale watching – expedition style
Our kayaking camping trip from Loreto Mexico was an amazing nature experience. Sea Trek did a great job with answering all the pre-trip questions from my wife and I. The trip itself from Loreto to the islands of Danzante and Carmen was rich in marine and bird life and seeing the blue whales (again and again!) was life altering. The guides were truly experts and a pleasure to be with whether in the water or on a day hike. The meals were yummy, often including a fresh catch of the day. And then there is that celestial night sky…..We want to go back!
Baja
kayak coasts & islands & whale watching – skiff supported
Seatrek provided a memorable experience! Joey Heusler, our guide, was extremely knowledgeable about whales and with the Seatrek staff, took us to Magdalena Bay, where we had two trips out to see the Gray whales with their calves, and then on to the Sea of Cortez for a four day kayaking and camping trip on the islands. We saw eight Blue Whales, including one passing right by our island camp! A first time for most of us. The food prepared by the staff was wonderful and everything was done for our safety and comfort. Could not recommend this trip more highly!
Baja
kayak coasts & islands – expedition style
Sea Trek makes you feel welcomed and cared for as soon as you arrive in Loretto. Actually, as soon as you call them months in advance to ask about trip details. The kayaking is beautiful, the sea life swimming beside and below you - whales, dolphins, eels.... The food fresh and tasty, changing each day. An incredible, experience; easy to make the trip what you want... adventurous or relaxing, you choose... they make it happen.
Baja
kayak & sup private custom trips
Words cannot express how wonderful this experience was. I went on the paddleboarding excursion with a friend in November. The weather was perfect! The paddling was amazing. The guides were helpful, knowledgeable professional and made sure that every camper got what they were expecting from the trip. We camped on the most beautiful beaches, snorkeled some beautiful spots, went fishing and diving and hiking. Such a full featured experience. I am changed forever. Can't wIt to go back and do it again!!! Worth every penny!!!!
Baja
kayak & sup private custom trips
We took the SUP option for paddling out to and around these beautiful islands in the Sea of Cortez. I was very glad we did, as SUPing is what we're used to when paddling at home, and it provides a great vantage down through the clear water, a full-body workout, and for me more comfort than sitting. We definitely weren't slowing down the group, and several others wanted to try it out from camp. It was easy to hop on the SUPs just to get a little morning exercise, to find the best snorkeling, and for an absolutely amazing Bioluminescence paddle. This was a wonderful trip. And a side benefit was how pretty, friendly and easy Loreto is.
Baja
kayak coasts & islands – expedition style
The guides were amazing; the scenery breathtaking; the food outstanding. Can't say enough good things - I HIGHLY recommend it!!
Baja
kayak coasts & islands & whale watching – skiff supported
Three friends and I were dazzled by this group of professional, safety minded people. Advice is freely given by all and it is good advice. Amazing food - think fish caught and made into scrumptious meals like clams on the half shell and ceviche. Star gazing with stories about the constellations, going to sleep with the sounds of blue whales, jumping into the boats and racing to get in the middle of a school of dolphins who played in the wake. Kayak trips at different levels for those of us who are not as skilled but still want the adventure. It was all fabulous. I would recommend this trip to anyone who enjoys paddling, sleeping on the beach, and good company. As a group of over sixties, we felt well taken care of and safe. Keep up the good work, Sea Trek. You are a jewel.
Baja
kayak coasts & islands – expedition style
I did a sea trek meditation retreat in Baja this season. From the very start all communication was timely, friendly and organised. Once I arrived in Loreto they were very accommodating. The kayaks were good kayaks and the guides incomparable. Cannot recommend Sea Trek and Baja enough. Thank you for helping making this experience the trip of a life time for me.